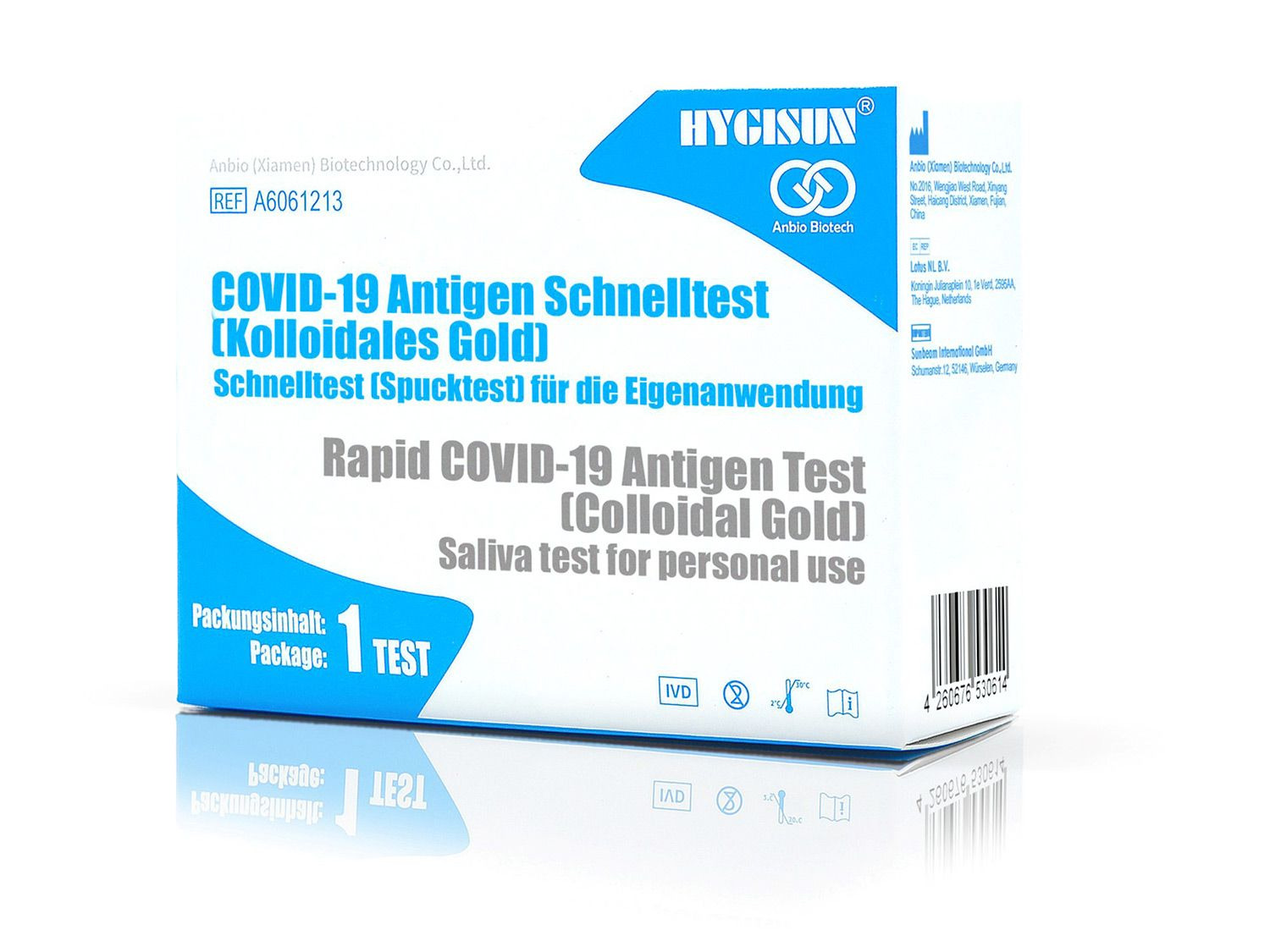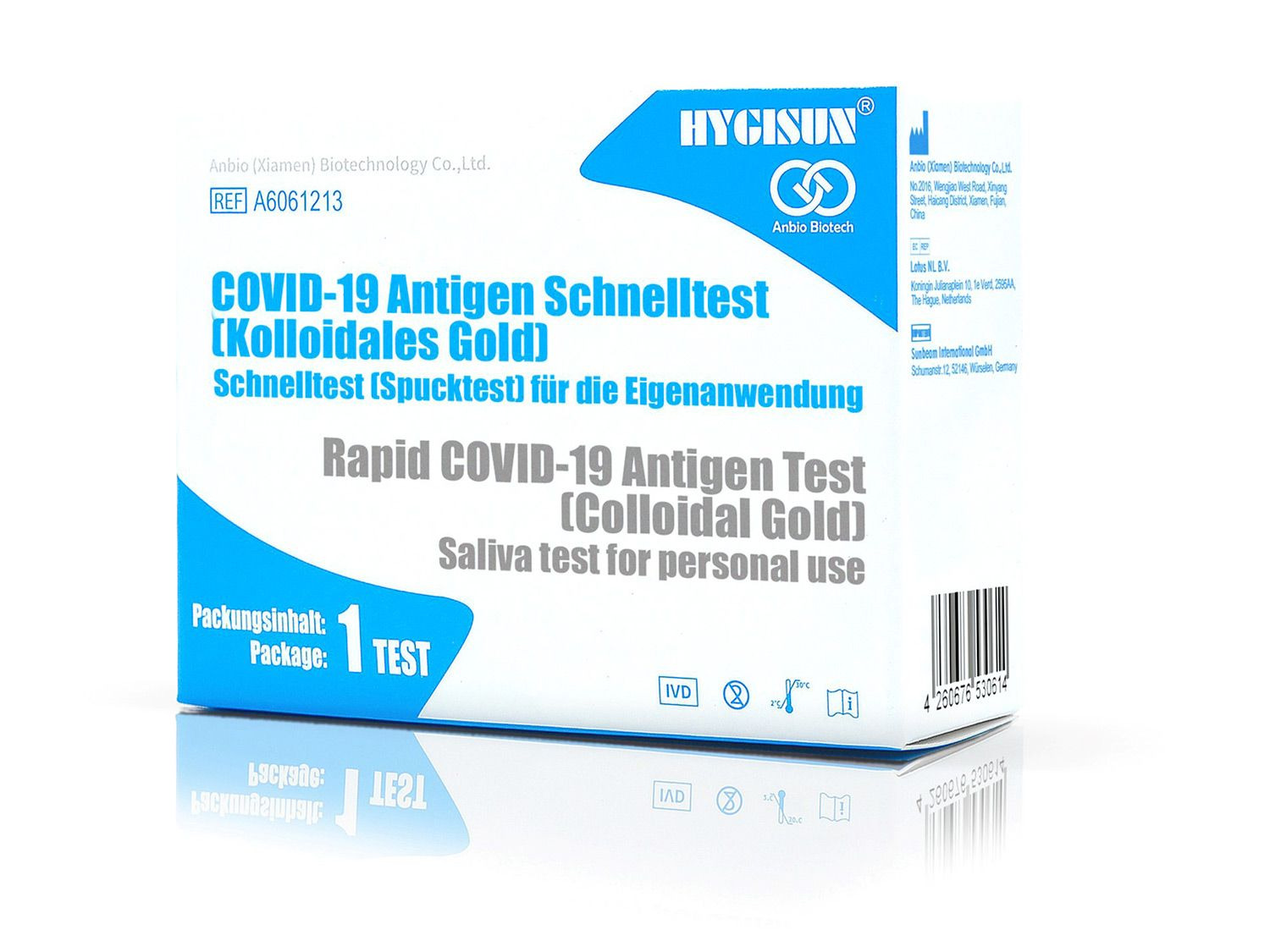 Antigen test using a saliva sample, so-called spit test, for personal use
Easy to use, with pre-filled sample tubes
With special approval from the BfArM
HYGISUN Covid-19 rapid test for laypeople
The HYGISUN COVID-19 antigen rapid test (colloidal gold) is an antigen test approved by the BfArM in accordance with Section 11 (1) of the Medical Devices Act (MPG) for self-use by laypeople. The file number of the special approval is: 5640-S-058/21.
The lay test manages completely without the nose and / or throat swab, which is usually perceived as very uncomfortable.